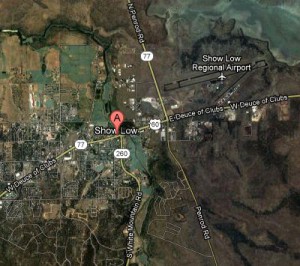 This morning, a small plane leaving Show Low Arizona and headed for Las Vegas crashed leaving 2 of the four people on board dead.  The other 2 are in critical condition and were taken by helicopter to a Phoenix area hospital.  The plane was a single-engine Cessna that crashed just after its takeoff at around 6:30am.
Gerald Hatch, 66, and his wife Ruth Hatch, 66, were killed; while their son Rob Hatch, 38 and his wife Kelly Hatch 36, are in critical condition.  The plane was registered to Show Low Ford, Inc.  The Hatch family is well known in Arizona in the auto dealership industry.   They own various dealerships throughout Eastern Arizona in Show Low, Winslow and Snowflake. The FAA and the NTSB are on their way to the scene of the crash to investigate.
For more than 30 years, the Franecke Law Group has represented victims and families of aviation disasters.  If you or a loved one have been involved in a tragic aviation crash, it is important that you immediately seek legal advice.  It is critical that an investigation take place as soon as possible in order to preserve key evidence, statements and lay the foundation for a proper independent investigation.  Don't delay, call now 888.457.7040.
Local news coverage: